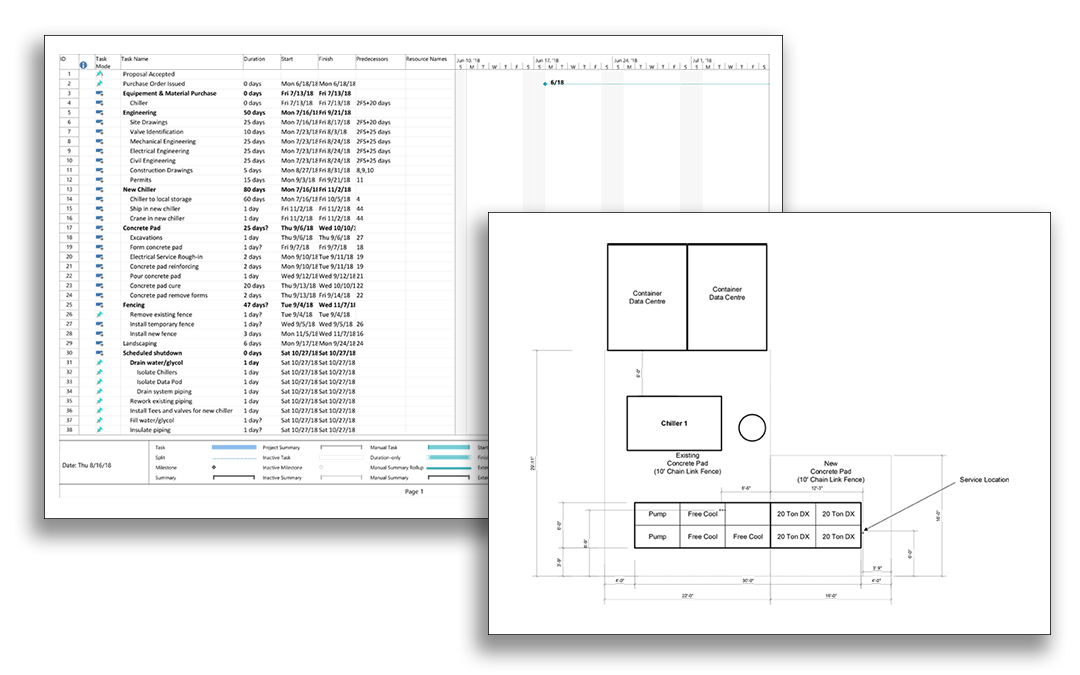 Strategic Vision and Business Drivers
This modern higher education institution depends on the highest availability and reliability for its data centre IT infrastructure. In-classroom learning, as well remote access, has resulted in ever-increasing IT demands on higher education institutions. They are now competitive businesses attracting and retaining valued clients and students with high expectations for the delivery of modern learning platforms.
Challenges and Obstacles
Like many other higher education institutions, this organization has evolved from a traditional in-person classroom environment with little dependency on IT systems to a modern institution utilizing non- traditional learning platforms. Unfortunately, the cooling and power infrastructure that supports the critical systems has not necessarily evolved along with them and the lack of reliable cooling and power infrastructure is becoming the most significant risk to its IT operations.
Innovation and Road Map
For this higher education institution, a significant risk was identified with a critical chiller that supported the IT infrastructure. It was determined that the data centre chiller could not operate below ambient temperatures of -20 C degrees, causing the existing IT equipment to overheat and shut down. Cesmic determined that the best solution would be to implement a new air-cooled chiller with free cooling. This means, it could provide reliable cooling well below -20 C degrees ambient, reducing electrical operations costs and maintenance costs and increasing the expected life expectancy.
Lessons Learned
Working collaboratively with the IT and facility stakeholders of the higher education institution, Cesmic advised client stakeholders of the risks and expected deliverables of this project in a transparent process. By proactively providing the client with measurable risks and deliverables prior to the critical and complicated project implementation, Cesmic was able to meet the client's stringent requirements and expectations.