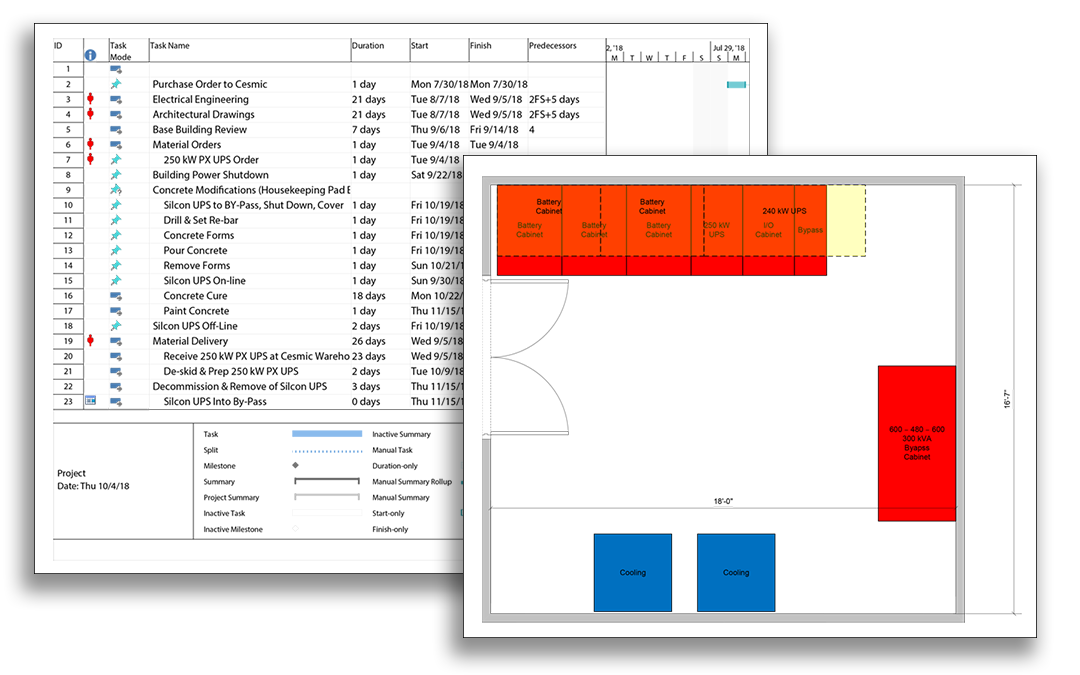 Strategic Vision and Business Drivers
This private financial organization, like many others, is dependent on the highest availability and reliability for its IT infrastructure. Cost efficiencies, as well as client privacy and security, are also paramount. With private financial organizations, the real cost of downtime is not debatable since unscheduled interruptions can be measured in defined financial terms. This financial reality translates to significantly more pressure on maintenance and upgrade activities associated with supporting the IT infrastructure. As a result, detailed project plans and change management processes, combined with meticulous project execution and commissioning, are the standard.
Challenges and Obstacles
For this private financial organization, operations and profitably are critical. Unlike many other organizations that have more dependency or redundancy on off-site or cloud computing, this firm relies heavily on the mission-critical onsite computing to support the financial business operations. The UPS loads and density are significant challenges for the IT infrastructure and need to be carefully assessed and implemented. Successfully incorporating the redundancy and fundamentals of modern UPS IT infrastructure is critical to provide a reliable environment for the financial business operations.
Innovation and Road Map
For this organization, a redundant UPS system was identified as being End of Service Life (EOSL). To sustain the highest level of redundancy and availability for the IT infrastructure, the firm needed to replace the existing legacy UPS with a modern modular UPS—and without impacting the critical operation of the IT infrastructure. Detailed project plans and validating the existing redundancies along meticulous execution was critical to the success of the project. Cesmic collaborated with IT and facility stakeholders in the planning process so all parties understood the project vision to ensure the implementation and delivery, and that expectations were exceeded.
Lessons Learned
Working collaboratively with the IT stakeholders of this private financial organization, Cesmic advised the client stakeholders of the risks and deliverables of this project in a transparent process. By proactively explaining measurable risks and deliverables prior to the sophisticated and complicated implementation, Cesmic helped successfully meet the client's stringent requirements and expectations.